Kent Slaney
A Photographic Blog
Kent is now a wonderful young man. Here are some of the pictures we've taken of he and his friends from younger days. More recent pictures of Kent are on Flickr here.

In each case, click on the picture next to the description to see more pictures.

Pictures from 2012 (13 years old)
Most of the pictures we took of Kent were at track and cross-country meets. They are online at Flickr and are available here: 2012, 2013, 2014, 2015

His mother has been keeping track of his race times. The complete record is available: Kent's Race Times.

Winter 2012 (New) - Holidays with our boys. Shopping for a Christmas tree with our friend Brian. Kent running in New Mexico. Cooking Stollen and making truffles with Katie and Julia. Christmas and basketball with the cousins.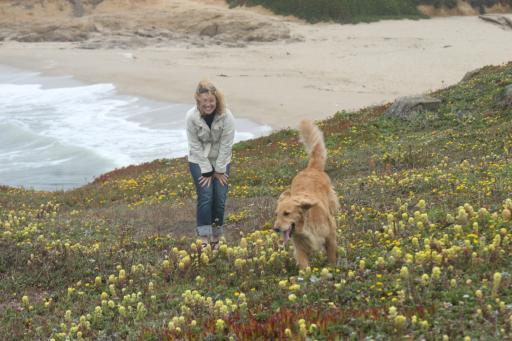 Summer/Fall 2012 - A trip to Bean Hollow State Beach with Scooter. Kent gets a sub-5 minute mile shirt (track clothes are the only things he will wear.)

Telluride 2012 - Another year in Telluride at the Neuromorphic Cognition Engineering Workshop. The robots danced in the parade. Kent crashed the band's party. Backpacking in the mountains and more family pictures.


Spring 2012 - Kent's 13th birthday party. Cousin Jay's basketball game. Spring break in Oregon. Bean Hollow with Dan.


Pictures from 2011 (12 years old)

November/December 2011 - Two trips to the beach: One with our friends Pat, Julia and Dan. A second with Pauline. Scooter and the boys love Bean Hollow State Beach. Sara does too.


August 2011 - An afternoon at Bean Hollow State Beach. Kent, Jensen, Sara, Scooter and Malcolm. And a trip to the Midwest. Time with Grandma and a few days in Wisconsin with Mary and Stan.


Telluride 2011 - Another summer in Telluride. Backpacking with the boys to Navajo Lake. Lots of mountain biking. And the boys made a video of one of their favorite bike rides. Check it out on PinkBike.


Tech Museum Trip 2011 - Kent's 6th grade class went to the Tech Museum for a field trip. Lots of happy kids.


Spring 2011 - Kent and Jensen are jocks. Both boys are much more athletic than their parents. Kent is running track and Jensen is doing triathlons (with Erin). Also Kent's radio science project, Jensen at Ragazzi, and Jeff's birthday. I like this picture because it shows Kent is the leader of the pack (but he DNF since his heel started hurting badly.)



Pictures from 2010 (11 years old)
Kent has been consumed with track this year. He is now running for the Pleasaton Heat Track Club. Lots of pictures of Kent and his running teammates are online here.



Telluride Another summer in Telluride. Three weeks for all but Jensen. Lots of mountain biking with Aunt Jenni. Hiking and camping (with Shihab). Playing with Scooter. Lots of time to play in the creeks. A visit from Tyler and Aunt Jenni. Another Neuromorphic parade. Stopping in Moab to swim and see the Arches. Visiting the Bonneville Salt Flats.



Summer Summer at home. Jensen and Erin did the Silicon Valley triathlon (Kent's heel was injured.) Niko and Victoria too. Best part was a visit from GDaddy and Betty.



Elijah Kent's classmate Elijah had a birthday party. Many of Kent's friends were there: Sean, Martin, Frank, Jackson, Spencer, Benjamin, Gabriel.



Spring Fifth Grade Graduation. Lots of good friends. A trip to Dallas to see Lucy and Baby Will. Coming in 10th overall in the Running of the Bulls (along with Jensen and Julia)! Meeting the author of "The Thief," which was written next door to our home.



Washington DC Spring break in Washington DC. The boys enjoyed the Library of Congress,Mt. Verson, Monticello and UVa. Seeing Sara's and Jensen's DC friends. The boys got tours of the Capital, the White House, and the Natural History Museum. A very full week.



Winter Kent's science project (all about explosions - H2O and powder). Jensen and Kent both ran the Juana Run (8km) race. Jensen and Mom dressed up after the Ragazzi concert.

Pictures from 2009 (10 years old)

Christmas - All dressed up. Christmas with family. Aunt Jenni and Grandma. Taking Scooter to the beach and to Duartes. Sushi party at home and new art projects. Good holiday.



Lightning - Cross country track meets for Umoja, and at Roseville and Santa Rosa. The Regional Cross Country meet in Reno. Kent got first place in the league standings for 10 and under! Off to Nationals.



Marin - What else? A trip to Pirate Cove on Talk Like a Pirate Day. Aunt Jenni was here. Visiting the battlements and lighthouse at Point Bonito north of the Golden Gate Bridge. A hike to Pirate Cove along the coast.



Yosemite - Climbing Mt. Dana (the boys are pointing to it on the right.) Camping at Twin Lakes near Bridgeport. Making smores and watching the deer and sunset. Big climb and great scenery. Playing in the creek and climbing Lembert Dome. Playing in the sand and swimming in Tenaya Lake.




Summer - Bar Mitzvahs, Ragazzi, Portraits of the Boys. A trip to the beach with Scooter and burying Kent in the sand. Portraits at home: the boys and the Sunnyvale Slaneys.



Telluride - Scooter wanted to go to Telluride too! The boys and Sara had lots of fun with Scooter and Aunt Jenni. No leashes! Lots of time to play in the river. Serious backpacking in Liberty Basin. A parade full of bees. A trip to the Grand Canyon on the way home.




Track - Our spring was spent with track (and triathlons). Kent was running the 400m and the 800m (and went to State.) Jensen (and Erin) did great in the Silicon Valley triathlon.



Winter - Skiing at Northstar, but more importantly, snow ball fights at our condo. Building snow forts, and spending time with family.



Pictures from 2008 (9 years old)

Christmas - Christmas celebrations with the Anderson family and the Slaney family. Betty plays the Wii. We take Grandma to the beach, to play football and make sand castles. Scooter has a blast, and Aunt Jenni wrestles the boys. We take the boys back to the beach for New Year's Day.



Junior Olympics - Kent went to the US Track and Field Junior Olympics National meet. What a celebration we had. We got to see Mary and the Smithsonian's Natural History Museum. Watch Waloodi play hocket, and then everybody welcomed him home.



Fall - More pesto. Moonlight Run and Running of the Bulls. Kent qualifies for the US Track and Field National Cross Country meet. The boys meet the author Terry Brooks on a trip to Malcolm's hometown. Playing in White Pines State Park with Aunt Jenni.



Summer - Running with Mr. Ultra Marathon Man. 8km races (winners 19 and under). Dressing up. Making pesto at home (lots of it). Backward dinner and a trip to the Tech Museum. Eating sushi and a pool party with Katie and Julia. Malcolm and Sara go to Washington to see Mary and Dan.



Telluride! - Back to Telluride. The fourth-of-July parade (rods and cones in the visual system.) Hiking in the mountains and sliding in the snow. Backpacking on Sneffles, and meeting Mark Tilden (father of Robosapian.) Raftring and rockets. Campfires and waterfalls. Crossing snowfields in shorts. All joined by Aunt Jenni.



Spring - Jackrabbits Track Club, playing at home and on bikes and with the Windhams. A visit to the Maker Faire, and Helen's roses in our backyard.



Spring Break - Spring Break!!! First a trip to Tahoe to ski, visiting Mono lake, and then exploring Death Valley. Lots of desert, rocks, silly boys, hiking, flowers, sand dunes, and even a waterfall to play in. And most importantly, we enjoyed the visit with our friend Debra



Winter and Spring - Brothers, skiing at Alpine, big races, birthday parties, and brothers!



Pictures from 2007 (8 years old)

Christmas 2007 - Christmas at home with Grandma and Aunt Jenni. Family pictures. Lots of vacation time with the Shammas, skiing, the beach, and Big Basin.



Fall

- Running, swimming, cooking and making pumpkin pi. All dressed up and a trip to Dallas to see the Anderson clan!



Telluride! - Friends! Telluride! Mountains! Swimming! Hiking! Camping! Lots of fun with Shihab, Gwen, Waloodi, Patrick and Sue. Marching as color vision cones in the Telluride Neuromorphic Parade. Building with Legos and looking for bugs.



June

- Our new family! Jensen and Kent are brothers now. Lots of time at home and finishing up 2nd and 5th grades.



Spring - Getting ready for our wedding. Building a tree house and making chocolate desserts. Marshmellows and easter eggs with our neighbors.



February

- Skiiing with the vdv at Alpine! Building forts and trails at Tracey's



Birthday 2007 - Kent and his friends have birthdays in January. Katie, Julia, Arati, Vicki, Emma, Chinmay, Alec, Ryan, Jonathan, Ross, Jay, Erin. Kent climbing!



Winter Sports

- A trip to Yosemite! Playing in the creek, cross-country skiing, building snowmen and forts. A new home together, a trip to the Smithsonian and to see Marilu. Spastic Baz the dog. Kent at the Run Wild race.


Pictures from 2006 (7 years old)

School 2006 - Kent at school. Halloween, lots of reading and writing.



Fall 2006

- Kent ran his first 5k race and won (the under-8 age division). He was quite happy. We learned how to make cheese with Jensen, and watched Jensen play soccer. We watched Emma and Sara make like a duck. We made caramel apples with Emma and Caroline. And a trip to the California Academy of Sciences with Alex and Emma.




Soccer 2006 - Playing soccer with the Blue Tsunami soccer team and his friends!



Summer 2006 - Pool party with Katie and Julia. Hanging out with his cousins: Ross, Jay and Erin. Roasting marshmellows with Rainer and his family. Balloons with Jensen. Lots of time in the sand at home and in Santa Cruz. And a wonderful weekend in Tahoe climbing, and swimming, and kayaking.



July 2006 - Telluride! - We went back to Telluride and had even more fun. Long backpacking trips with Shibab and Waloodi (and Patrick, John and Zeke). The annual Neuromorphs parade entry. Insect Detectives at the Telluride Academy (thanks Brian!). Ophir Peak, Canyonlands National Park, gold mine and Hardrock 100.



May 2006 - Kent and Waloodi did it. Kent has wanted to climb Half Dome for two years. We trained, and this year he did it in 12 hours from the valley. First try. It was a great day, and Kent was very happy.


June 2006 - Summer near home. Kent with his friends: Julia, Ally, Bobby, Emma. More time with Kent's cousins and Ms. Daunton.



May 2006 - Kent after school at a magic show. With Alec, Dawson, Ryan and Sarah from school.



Birthdays in 2006 - Lots of birthdays in January: Julia, Joshua, Emma, Kent and Jay. Pictures of Jonathan, Katie, Malcolm and Erin.



January 2006 - Kent playing YMCA basketball with his friends, Alec, Jonathan, and Nicholas. Caroline, Jake and big dog at home.


Pictures from 2005 (6 years old)

November 2005 - Lots of time to play at home. Playdates with Joshua and Joey. Thanksgiving with the cousins. Cooking with Katie and Julia. Making truffles.



October 2005 - A great day at the beach with Alex and Emma, building sand castles and playing in the water. Bonfante Gardens with Joshua and Joey. Picking out the perfect pumpkins.




- Fall 2005 - A trip to Lake Tahoe with Connor, Tracey and Roxy. We had such a great time--canoeing, hiking, biking and exploring! Fun at home with Emma, Josh and Alex. Making smores with the Grimes family.



August 2005 - A trip (with Emma) to Bonfante Gardens. Lots of time to play in the fountains. Kent is in first grade now.



Telluride 2005 - A great trip. Kent spent two weeks in summer camp while Dad taught at the Neuromorphic Workshop. Kent got to go camping (without Dad), backpacking at 12000 feet, mountain bike riding, racing a go kart, and lots of exploring (and ice cream.) He really enjoyed building his own robot and seeing all the students play with theirs. William and his new friend Zane were there, too.



- Spring 2005 - One list trip to the mountains. Playing at home with Ben an Emma. Kindergarten graduation. A trip to Bonfante Gardens with Jonathan, Josh and Emma. A visit from the Osborn family. Hurray.



May 2005

- A weekend visit from Shihab and William. Lots of time at the ocean, exploring the tidepools and the beach. Lots more time with Emma at home.



Spring Break 2005

- A one week vacation in California. Death Valley flowers in a most amazing spring. Lots of rocks. Then onto LegoLand for more fun. With Quynh and Khanh.




Winter Ski Trip

- A weekend of skiing with Tracey and her family. Kent skied his first black diamond ski run and he was really jazzed. Both Kent and dad were really tired afterwards. But it was fun. Valentimes Day in kindergarten. At home and with Quynh's family

Still to come.... Lots of birthday parties (Kent, Julia and Emma).

Pictures from 2004 (5 years old)

- Holidays 2004 - Emma, Caroline and the stuffed animals. Our decorated house. A visit to the Tech Museum. Lots of time with family at Christmas. Cooking with Khanh. Visiting the rockets at NASA Ames with Alex and Emma. Ben's birthday party. Kent's special-me presentation in kindergarten.



October 2004 - Yosemite!!!!! Twice. Once with the Sunnyvale Slaneys, and once with Quynh and Khanh. More time with Katie, Julia, Alex and Emma, and lots of Halloween. This picture shows Kent at the top of Yosemite Falls.



September 2004 - Sandbox! Neighbors (Emma, Jack, Katie). Family (Erin). Fun at Bonfante Gardens.




August 2004 - More excitement before school starts. Bonfante Gardens with Uncle Jeff and Erin (and the birds). Climbing and swimming with Alex and Cali. The last day of preschool with Jeffrey.




Telluride 2004 - Kent and I went back to Telluride. Malcolm to work, Kent to play. We had a blast. Kent learned to climb. Went camping with the Shammas (and made breakfast). Visited an old gold mine. Pretended to be a robot. Learned to play checkers. Went swimming (a lot). Took a ride on an old steam train. Played by a creek. And visited the Osborns.


May and June 2004 - Wow, busy spring. We moved. Shihab and Waloodi came to visit (lots of time at the beach). A trip to Washington DC to see Mary, Stan, the Shammas and the cicadas. Back home again with the cousins, and more animals. Preschool graduation.



Spring 2004 - Kent learned to ski!!!! He likes to go fast. Pictures at home with his train tracks, and lots of pictures of friends (Khanh, Shihab, Jeffrey, Leif, Erin, Ross, Jay, Sofia, Aaron and preschool.



Birthday 2004 - Kent is five! It's even better than four. Party and roughhousing with his cousins. Cakes and preschool party. Visiting Shoup park. Exploring the Fort Point in San Francisco and the Marin Headlands with Quynh and Khanh.


Pictures from 2003 (4 years old)

Miscellaneous Picture from 2003 - A visit from Shihab. Playing with Leif and his family. Kent's 4th birthday party. Fun at home with Paul and Robyn.



December 2003 and January 2004 - A visit to the Children's Discovery Museum with Jeffrey. Alex and Malcolm, the Slaney boys. Hanging out at home with Quynh and Aunt Cheryl. Making P cookies. Jeffrey's birthday party.


Christmas 2003 - Big party with the Fitches, Stravitz', Dockery's and the Sunnyvale Slaney's. Lots of fun opening presents



November 2003 - A trip to Bonfante Gardens with Alex and Cali, cooking and playing at home, and the California Academy of Sciences with Sofia and Emma.


Fall 2003 - Lots of time at Bonfante Gardens with friends. Teacher Robyn and schoolmate Jeffrey on one trip. Alex and Cali on the second trip. And Halloween and rolling out pastry dough.




September 2003 - A trip to Yosemite (Mysemite) and birthday parties. Hiking to waterfalls, bouldering, lots of river time.


August 2003 After lots of travel in July, it was fun to stay home. We got to spend lots of time with Leif and Erica, and Sofia and Emma.

Telluride 2003 What a wonderful trip. Two weeks in Telluride for Kent and Daddy. Kent got to play in the mountains, spend time with his friend William, and go to summer camp.

July 2003 Katie and Julia on the Fourth of July; Karon, Rich and Ian visit; rockets with Leif; Bonfante Gardens with Robyn; sushi at home

June 2003 A trip to Great America to meet Kent's friends Bleu and Scooby Doo. Playing with snakes. Playing in the creek and on the beach with Yuan Yuan. Lots of water play.


May 2003 More fun at Bonfante Gardens. Making a mess at home. Lots of fun with water and air at the DuPage Children's Discovery Museum (with Aaron). A weekend in Sterling with Grandmother. Lots of birthday parties (Komal and Evan Chase--pictures of Liam and Francesco). A trip to the San Francisco Zoo with Yuan Yuan.


Spring 2003 Leif's family, Sofia and Emma, more time at the Children's Discovery Museum. Easter dinner with the Sunnyvale Slaneys. lots of museum time.


Winter 2003 Making sushi, fixing cars, skiing with Zareen, Olly, Leif's family and lots of museum time.

Pictures from 2002 (3 years old)

Christmas 2002 A birthday party for Leif, firetrucks and firehouses, some family shots at Christmas, and a New Years Day trip to Hidden Villa.


November 2002 Shihab and Waloodi came to visit. Malcolm and Kent spent an enjoyable weekend riding the trains at Tilden Park, exploring Muir Woods, at Rodeo Beach, and the Lawrence Hall of Science.


Halloween 2002 Halloween with Sofia, Katie and Julia. Halloween party with the Sunnyvale Slaney's. Launching model rockets with Leif and his dad.


October 2002 Visiting with Leif, Ed and Aaron at the Dupage County Children's Discovery Museum, riding the horses at Ardenwood Farms, and all his friends from preschool visit the pumpkin patch.


Summer 2002 Lots of pictures with Kent's friends. Kent and Sandy Doggy. Katie and Julia (and the amusement rides). Erin. Leif, Aunt Jenni and Kent at Bonfonte Gardens. A trip to the zoo and the Monterey Bay Aquarium.


Spring Vacations 2002 First home to Sterling to see Grandma's 70th birthday, then down to Orlando to DisneyWorld with Aunt Jenni and Uncle Ed (while Mom and Dad went to ICASSP), then to Bonfonte Gardens with Kent's cousins, then back home with Lisa.


Spring 2002 We got to visit the San Francisco Zoo with Katie and Julia. Spend Easter with his Sunnyvale cousins; Hang out with Alex, Cali, Beth and Dan on the train in Los Gatos. Visit the San Jose Children's Discovery Museum, play with Shihab, and spend some time at home.


January 2002 Sofia, Emma, Dulce joined Kent and Dad for a trip to the San Francisco Zoo. Kent likes the trains and the jungle gym. But feeding time for the elephants is good too.

Pictures from 2001 (2 years old)

Christmas 2001 Kent's second Christmas. Time with Aunt Jenni and a trip to the barn.


Fall 2001 Hanging out at home, driving the bobcat, visiting the train at Tilden Park, a trip to Sterling to play leaf monster, and a visit from his friend Eric.


Easter 2001 Lots of time with his cousins and their friends at Easter, playing with Aunt Jenni, trying out his new playset with his friend Barbara. Fun at home with Ross and Jay.

Pictures from 2000 (1 year old)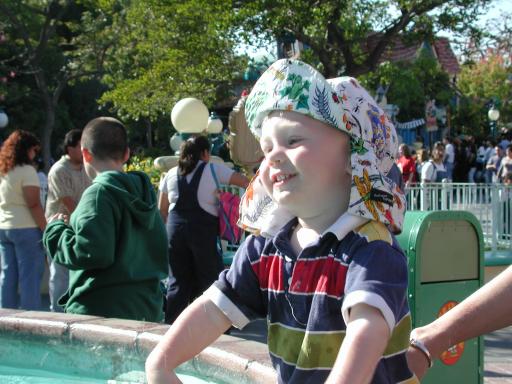 November 2000 Kent's first trip to Los Angeles. A visit to the Getty Museum. Kent's first trip to DisneyLand. Time with Abeer and Nial.


Halloween 2000 Kent was a contractor. Lots of time with his cousins. A Halloween party with Katie and Julia.


Summer 2000 Kent having fun at home, on the bed and with Dan and Caroline, at breakfast, playing with Katie and Julia, and visiting Where the Wild Things are with Katie and Julia.

Pictures from 1999 (his first year)

June 1999 - Five Months Old We spent a weekend in the Sierra's. We got to see the mountains and have a great excuse to take pictures of Kent. They are online and there are some great shots.

Other Pictures
We've got many more pictures of Kent on his old web page. Pictures of his AYSO teams are online at: 2005 2006 2007

Kent Slaney
Kent is named for Malcolm's father: Donald Kent Slaney (second from the left in this picture.)

---
All photographs on this page copyright (c) 1999-2010 by Malcolm Slaney, all rights reserved. Last updated on July 28, 2010. The best way to reach me is via email. Send comments, questions, or suggestions to malcolm@slaney.org.